Garage Door & Opener Repairs - Overhead Garage Doors Boston, MA -

617-987-9183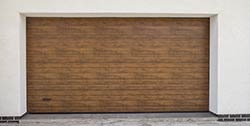 We install and maintain all types of overhead garage doors. We have affordable models that provide basic protection and security for your car and possessions. We also have doors that are completely weatherproof and even insulated. They keep out rain, snow and wind, so your garage stays comfortable and snug. All of our doors last for many years and keep their good looks with minimal maintenance.
Our goal at Garage Door & Opener Repairs is to provide you with exactly the type of door you need at a price you can afford. We have the experience and expertise to deliver the widest range of doors and door services to you at the best possible price in the vicinities of Boston, MA.
We carry all types of add-ons and accessories. We can provide backup battery systems or motion detectors so you'll always know if another car is close by. At Garage Door & Opener Repairs, we can help you choose the most efficient overhead garage door for your residence or your business. We use the latest and most advanced supplies, bringing them directly to the work site so we can do the entire repair or installation right away. Whatever the job, we can do it properly and affordably.